Home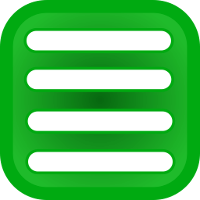 CalDAV Tasksync beta free is a free Android App which can be used to get your tasks and todolists from your own CalDAV Server to your Android device. The App is not feature complete yet (e.g. additional sync protocols like pure WebDAV, FTP, HTTP or two way sync will be added in future releases) and it is planned to release it as open source after it got considered sufficiently mature.
Support Information
If you like my a app and you want to support me for further development feel free to:


Thank you! :)


If you experience any problems you can contact me with an mail (tasksync[at]gmx.at).

Downloads
The app can be downloaded for free at the play store. You can find a link to appropriate play store page on the right side of this website below License Information.
There are also some additional Android Apps available here which probably are interesting for you.
CalendarSync:
Is designed to sync the appointments on your Android device: CalendarSync


ContactSync:
Is designed to sync the contacts/groups on your Android device: ContactSync