Home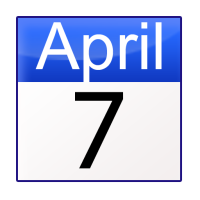 CalendarSync is an Android app which allows it to synchronize your appointments using CalDAV, FTP, HTTP, WebDAV or plain ics files (stored on your device or e.g. mail attachments). There are also a lot of additional features available. A list of the available features can be found on the "Manual". All this can also be done independent from the Google services like the Google calendar.
Support Information
If you like my a app and you want to support me for further development feel free to:


Thank you! :)


If you experience any problems you can contact me with an mail (calendarsync[at]gmx.at) or at the support thread.
Support Thread (XDA DEV):Click me
Downloads
Download (NO MIRRORING, Link on this page not on the file!):
CalendarSync Pro Version 13.3
You can use the following version if you want to check out the app for free:
CalendarSync Free Evaluation Version 13.16
There is also a windows mobile version of this app:
Windows Mobile
There are also some additional Android Apps available here which probably are interesting for you.
ContactSync:
Is designed to sync the contacts/groups on your Android device: ContactSync


TaskSync:
Is designed to sync the tasks on your Android device: TaskSync
License Information - Testlicense
If you want to test features which require a license (e.g. the "Load from the web" option) you can get a free test license. You also can buy a full license.
The app is also available at the Google Market/Play Store, but google takes 30% of every transaction therefore it is more cost effective for you to buy the license from me directly. For more informations contact me at calendarsync[at]gmx.at.
To get the app from the market/play store click on the market image below or scan the QR Tag with your Android device.